By Donald Hertzmark -- December 9, 2009
When you fly overnight from Johannesburg to Europe the lights become thin just north of Lusaka, Zambia, a few more in Zambia's Copper Belt and then nothing (and I mean nothing) until the North African coastline. For most of this 11-12 hour flight there are no artificial lights below. From the Sahara on south, but excluding South Africa, a region that is home to more than 400 million people consumes less electricity than New York City.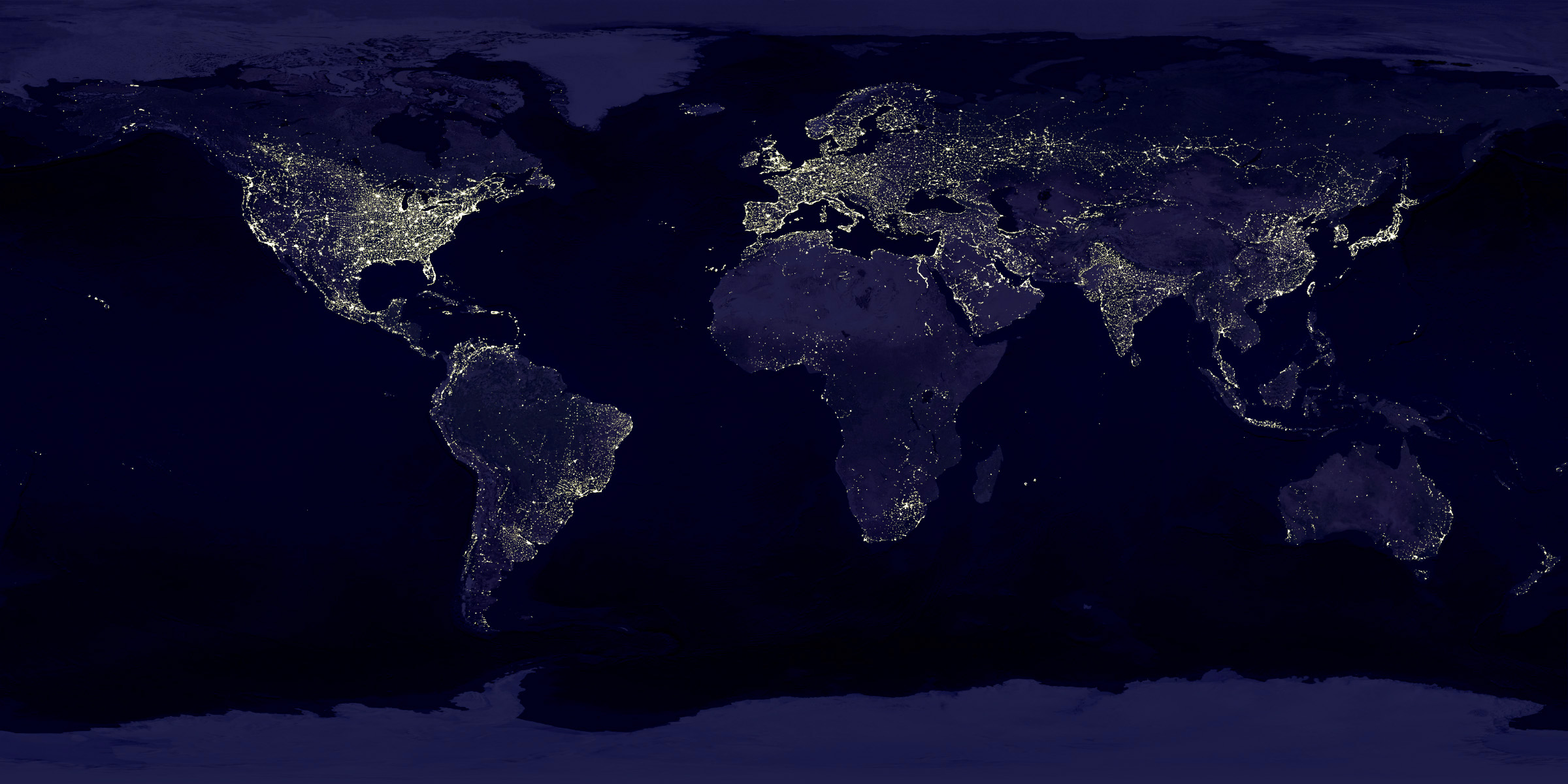 The World At Night (courtesy of Bert Christensen. Click to enlarge.)
And yet this area includes major oil producers:
Nigeria produces 2.1 million b/d oil and consumes 19 billion kWh/y
Angola produces 2.0 million b/d oil and consumes 3.2 billion kWh/y
Equatorial Guinea produces 0.36 million b/d and consumes 26 million kWh/y
Other sub-Saharan Africa oil producers supply more than 1 million b/d to world markets.
…