Coal Ash Regulation: Another Front on the 'War Against Coal'
By Lance Brown -- April 16, 2012
"For three years the Environmental Protection Agency has imposed a de facto ban on new coal-fired power while doing everything it can to harm existing coal plants."

– "Killing Coal," Wall Street Journal, April 5, 2012.
Unhappy with the speed of EPA regulation of coal combustion by-products, a number of environmental organizations recently filed a lawsuit to force EPA to finalize regulation of coal ash.
A natural byproduct of the combustion process for coal-fired power plants, coal ash is typically stored onsite at power plants or sold on the open market for use in the production of concrete and other materials. In 2010, EPA proposed a pair of regulatory approaches for dealing with coal ash, but has to yet to decide how to regulate the material.
Nearly a dozen groups were party to the lawsuit, including the Sierra Club, the Southern Alliance for Clean Energy, and the Environmental Integrity Project. 1 The lawsuit comes just days after the EPA announced plans to regulate greenhouse gas emissions from the energy sector, which the New York Times characterized as EPA's movement toward "closing out the era of old-fashioned coal-burning power generation." So much for Obama's all-of-the-above energy policy.
Perils of Coal Ash as Hazardous Waste
In its lawsuit, the plaintiffs claim that EPA is violating the Resource Conservation and Recovery Act (RCRA) by not including coal ash among the substances it regulates. The organizations are demanding that EPA regulate coal ash under Subtitle C of the RCRA, the title that deals with hazardous waste. A superior option being explored by EPA would regulate coal ash under Subtitle D of the RCRA, allowing states to adopt rules at their own discretion.
It is no surprise that groups with a stated mission of shutting down our nation's use of coal for electricity would file such a lawsuit, because they understand that coal ash regulations present huge financial and logistical burdens for utilities. The problem is these organizations have no real solutions for keeping the lights on and power bills affordable.
My organization, the Partnership for Affordable Clean Energy (PACE), has written extensively about coal ash regulation, citing a study from Veritas Economic Consulting published in June 2011 that warned that EPA's coal-ash proposals could result in as many as 316,000 total job losses and up to $110 billion in unnecessary costs in the next 20 years.
The study adds that while the strictest EPA coal ash rules could cost as many as 7,600 jobs in the power generation sector due to premature coal unit retirements, the greatest job impact will be felt from higher electricity prices caused by the rules. In fact, the Veritas study finds that higher power bills could result in the loss of as many as 261,900 jobs across the United States.
"It is a fear that our regulatory compliance folks and our environmental folks are looking at very carefully that if [coal ash] is determined to be a hazardous waste, now your options for storage are dramatically reduced," says Gary Brinkworth, Manager of Capacity Planning with the Tennessee Valley Authority (TVA), in Unplugged.
Logistical Nightmare?
Chief among the concerns of utility portfolio planners like Brinkworth is the scarcity of landfills permitted under Subtitle C of the RCRA to accept hazardous waste. In fact, only twenty-one sites nationwide are licensed to accept hazardous waste. Most states, in fact, have no storage capacity for Subtitle C hazardous waste, creating a potential logistical nightmare for utilities currently generating thousands of tons of coal ash daily.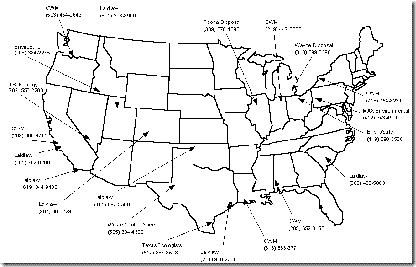 With few existing options for storage, PACE speculates that utilities will likely be faced with the option of either building there own on-site hazardous waste landfill facilities (an expensive option that is physically impossible at some power plants) or replacing coal-fired capacity with some other energy resource such as natural gas.
Conclusion
The public needs to understand that half of the 130 million tons of coal ash being generated each year ends up in places like our roads and our carpet. The rest is being stored safely under close supervision. There is a way to handle coal ash that protects the public while not taking almost half of America's power generation off the grid. Let's hope the courts and policymakers have the wisdom to acknowledge that fact.
————————————-
1 The twelve groups are Appalachian Voices; Chesapeake Climate Action Network; Environmental Integrity Project; Kentuckians for the Commonwealth; Montana Environmental Information Center; Moapa Band of Paiutes; Prairie Rivers Network; Physicians for Social Responsibility; Southern Alliance for Clean Energy; Sierra Club; and Western North Carolina Alliance.