Keystone XL Deserves a Presidential "Yes" (consumers, citizens, labor all in support)
By Mark Green -- May 29, 2013
"The pipeline would be a $7 billion stimulus package unto itself, without costing taxpayers a dime and requiring no act of Congress to get under way."
In recent weeks President Obama has talked about the need for investment in new infrastructure to drive U.S. economic growth. "There are few more important things we can do to create jobs right now and strengthen our economy over the long haul than rebuilding the infrastructure that powers our businesses and our economy," he said:
As President, my top priority is to make sure we are doing everything we can to reignite the true engine of our economic growth – and that is a rising, thriving middle class.  A growing economy that creates good, middle-class jobs – that's got to be our true North.  That's what has to guide our efforts every single day.
In that same speech not too long ago, the president noted the plight of the nation's construction workers during the recession – and the lift infrastructure projects would give to thousands of working men and women. On both points the president is absolutely right.
Leadership is about actions and accomplishments, not rhetoric. For going on five years, President Obama has had one of the largest shovel-ready projects ready to go – needing only his approval to increase demand for thousands of components and subcomponents to help put America back to work: the Keystone XL pipeline.
Strong Intellectual Case
Recently, in for-the-record comments submitted to the State Department, the American Petroleum Institute underscored the primary reasons the Keystone XL merits the president's approval:
Economic – According to State Department analysis:
· The project would create 42,100 average annual jobs across the U.S. over the pipeline's one- to two-year construction phrase.

· It would generate $3.3 billion in direct spending on construction and materials.

· It would send $65 million in short-term revenues for governments from sales and use taxes in states that levy them.
The pipeline would be a $7 billion stimulus package unto itself, without costing taxpayers a dime and requiring no act of Congress to get under way.
Energy security – The Keystone XL would deliver more than 800,000 barrels of oil per day to U.S. refiners on the Gulf Coast. Much of that would come from Canada, our No. 1 source of imported oil, but about 25 percent would come from the U.S. Bakken region – oil that currently is being transported by rail or by truck.
The importance of the U.S.-Canada energy partnership can't be overstated. The Keystone XL would be part of infrastructure improvements that would help us see 100 percent of our liquid fuel needs met through North American sources by 2024.
Faux Environmentalism
So what's the holdup? Opponents say environmental concerns haven't been addressed. Nonsense! The Keystone XL has cleared four different environmental assessments by the State Department. State's most recent declaration:
The analyses of potential impacts associated with construction and normal operation of the proposed Project suggest that there would be no significant impacts to most resources along the proposed Project route …
What about the technology? Opponents have claimed the pipeline would be prone to spills. No, it wouldn't. Over the past 20 years, 99.999 percent of about 13.5 billion barrels of petroleum liquids transported by pipeline each year is moved safely. The Keystone XL would employ the latest in pipeline construction and technologies. Builder TransCanada has agreed to 57 special conditions for operations and maintenance – above and beyond regular pipeline construction.
What about oil sands crude from Canada? Opponents have run out one canard after another – that emissions from oil sands are dramatically worse than other crudes, that the oil is more corrosive than other crudes and the list goes on. It's like a game of whack-a-mole, but over more than four years of study, review and public hearings, the questions have been answered.
In terms of emissions oil sands crude is on par with other crudes: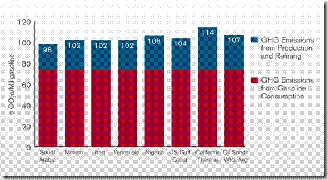 Figure 1: Click on Figure for Better Resolution
And the U.S. pipeline network has carried crudes similar to oil sands for decades without undue damage. Think about it: No one invests $7 billion in a pipeline to see it fail. The Keystone XL will be built with the best materials and monitored with the newest technologies – to prevent an accident and to react quickly should one occur.
Conclusion
It's time – past time – for the president to approve this project. In Texas earlier this month, he talked about seizing opportunity, about avoiding "self-inflicted" wounds administered by Washington. Again, he's right. The Keystone XL can add jobs to our economy and help our country become more energy secure if the president will simply acknowledge what so many analyses have found – that this project is in our national interest.
The American people get it. In poll after poll they've registered solid support for the Keystone XL. They're ready. The workers are ready. The builder is ready. Just say yes, Mr. President.
———–
Mark D. Green is editor and frequent contributor to Energy Tomorrow, a project of the American Petroleum Institute. Before joining API, Green spent 16 years as national editorial writer in the Washington Bureau of The Oklahoman.
Mr. Green graduated from the University of Oklahoma with a degree in journalism, after which he received a masters in journalism and public affairs at American University. He is currently working on a masters in history at George Mason University where he teaches in the Department of Communication.