Wind: Energy Past, not Energy Future (the intermittency curse then, as now)
By Robert Bradley Jr. -- March 4, 2009
The disadvantage of windpower as a primary energy source has been long recognized. This 1838 textbook described the competitive situation of wind as follows: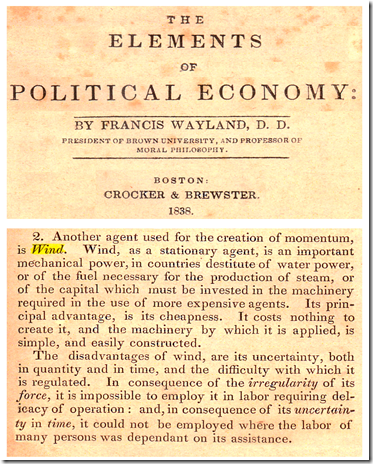 William Stanley Jevons also detailed the problems of windpower in his 1865 classic, The Coal Question,
which was the subject of a previous MasterResource post.
An issue of the Scientific American in 1891 profiled the following experimental wind turbine generating electricity in the northeastern U.S .: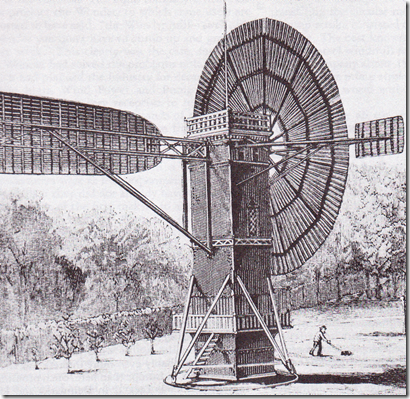 So beware of the hyperbole about windpower being the next great thing. It is a very old thing that could not, and still cannot, compete with the manifold advantages of hydrocarbon energies.