Joseph Romm and Enron: For the Record
By Robert Bradley Jr. -- May 5, 2009
[Editor note: Also see "Joseph Romm and Enron: More for the Record" (May 8, 2009) and "Enron and Waxman-Markey: Response to Joe Romm" (July 2, 2009)]
The headline at Climate Progress, the blog site of Joseph Romm, senior fellow at the Center for American Progress, read:
MYSTERIOUS INDUSTRY FRONT-GROUP AFFILIATED WITH KEN LAY'S FORMER SPEECHWRITER LAUNCHES ANTI-WAXMAN-MARKEY ADS WITH PHONY MIT COST FIGURE
And here is what Romm specifically says about me:
Who is the [American Energy Alliance]?  Good question.  The AEA says on its website:

"AEA is an independent affiliate of the Institute for Energy Research (IER)…."Aside from the cryptic nature of the oxymoronic phrase "independent affiliate," it is worth noting that the Institute for Energy Research "has received $307,000 from ExxonMobil since 1998." The President of IER is one Robert Bradley "who previously served as Director of Public Policy Analysis at Enron, where he was a speechwriter for CEO Kenneth Lay," who was "convicted on fraud and conspiracy charges on May 25, 2006."
And here is what Romm said about me in March at Climate Progress:
So it is only fair to note that the myth articles were "produced with support from the Institute for Energy Research …. The President of IER is Robert Bradley 'who previously served as Director of Public Policy Analysis at Enron, where he was a speechwriter for CEO Kenneth Lay,' who was "convicted on fraud and conspiracy charges on May 25, 2006."

'Nuff said on that.
His implication is that I am somewhere between a dunce and a fraud because of my association with Enron and Ken Lay. But Romm should know better. He and I had email wars when I was at Enron, and Joe was Enron's cheerleader, even complaining to his "friends" there about me.
Here is the background, as told in my book Capitalism at Work (p. 311):
Turning from the supply side to the demand side, Enron excited environmentalists (as well as stock analysts) with Enron Energy Services (EES), known in the trade as an energy service company (ESCO). EES offered energy outsourcing services for large commercial and industrial customers under long-term contracts. Under these contracts, the company and Enron would split the energy-cost savings, at least theoretically. Who could complain about private-sector strategies that saved money and reduced energy usage and emissions at the same time?

EES co-chairman Thomas E. "Tom" White estimated the customer cost savings around 20 percent. Ken Lay put the energy-use savings near 10 percent, which inspired some within the company to advocate certifying customers as "Kyoto compliant" (the idea was ultimately rejected).

But such reductions were only the beginning, according to energy conservationists Amory Lovins and Joseph Romm. They preached in articles, books, and talks that so much more energy savings and greenhouse gas emission reductions were profitable that compliance with the Kyoto Protocol was possible, if not easy.

"ESCO's are DEFINITELY the future," Joe Romm emailed Enron. In his book Cool Companies (1999), Romm wrote: "Cool buildings that cut energy use—and hence greenhouse gas emissions—in half are increasingly commonplace." He saw massive opportunities for easy savings. "The entire notion that low-hanging fruit is easily exhausted turns out to be a myth," Romm wrote in italics.

EES bought 200 copies of Cool Companies to give to existing and potential customers. The respect was mutual. Enron is "a company I greatly respect," Romm emailed.
Again, Romm was the  fan of Enron's "energy sustainability" initiatives, not me. While he was lauding Enron to Enron, as well as to his external audiences, I was fighting Enron's climate alarmism and "green" energy ploys (windpower, solar, etc.).  Some Enron executives wanted me fired, as documented in these  memos posted at Political Capitalism, and I paid the price for my views come compensation time.
So allow me to turn the tables. The public policies that Joseph Romm promotes today are the same ones that the late Ken Lay promoted during Enron's heyday, as I have documented in Capitalism at Work. The party in power is also following the Enron playbook (see my Reason.tv video, Obama's Enron Problem).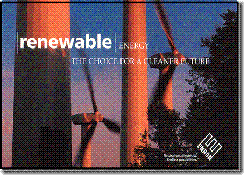 Romm Exaggeration and Enron Fraud
Romm's Cool Companies was the calling card of one of Enron's most fraudulent divisions, Enron Energy Services. EES was telling the world about all the energy savings they were capturing in their outsourcing contracts–savings that the customers themselves could not find with their own in-house energy engineering. But the contracts promised them savings, so many companies signed (see below).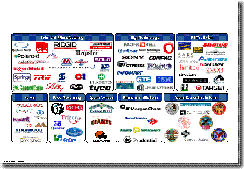 And sure enough, the easy fruit of energy savings was really not so easy to pick. Enron was manufacturing savings via "mark-to-model" accounting where arbitrary assumptions created paper (GAAP) profits that were net-present-valued and reported as current-quarter earnings. The grandiose claims in Cool Companies about easy costs savings (gee–the companies did not see it, but Enron's smartest did!) were exactly what EES needed to get the customers–and analysts–to drink the Kool-aid.
And that's why Joe Romm was Enron's favorite, and Enron was Joe Romm's favorite.