About
MasterResource is a blog dedicated to analysis and commentary about energy markets and public policy.
Precisely because energy is the lifeblood of the modern economy – the "master resource" that affects the production and use of all other resources – energy markets are often thought of as "different" and thus deserving of special political direction. We believe that the economic rules governing energy are no different from those governing other markets and are thus skeptical about government intervention. Drawing on this perspective, while employing both economic theory and market history, we hope to better inform the energy debate in a civil but forceful manner, without recourse to political partisanship or ideological cant.
MasterResource welcomes comments of substance that are on-topic and in good taste. MasterResource comments that are cross-posted elsewhere by the author should follow the same standard for comment privileges.
Robert L. Bradley, Jr.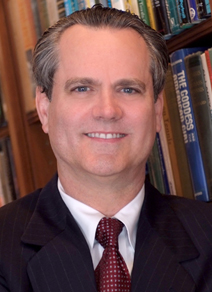 Rob Bradley's interest in energy began when he prepared a study on the oil-reseller boom for a Houston bank in 1980. This investigation into the interplay of business and 1970s oil price and allocation regulation led him to apply for a grant from the Cato Institute to write a history of U.S. oil and natural gas regulation, an anticipated 18-month project that turned into five years of full-time effort. After nearly a decade of trying to find a publisher for the 2,000-page tome, Oil, Gas, and Government: The U.S. Experience was published in two volumes in 1996 by Rowman & Littlefield.
That beginning was followed by 16 years in the energy industry. In 1985, Bradley joined HNG-InterNorth (soon to be renamed Enron) as a Houston-based analyst with Transwestern Pipeline Company, which sold natural gas to the California market. An interstate gas transmission company, Transwestern was regulated by the Federal Energy Regulatory Commission (FERC), which provided Bradley with an education into cost-of-service, public-utility regulation.
With natural gas as the swing fuel in California's electricity generation, Bradley also became conversant with the electricity market and public-utility regulation of gas and electricity on the state level. The California Public Utilities Commission was also active in environmental programs, as was the California Energy Commission.
In 1995, Bradley left Transwestern to become director of public policy analysis at Enron, a corporate staff position. A primary job was preparing speeches for chairman and CEO Ken Lay, but Bradley also was involved in legislative and regulatory issues. It was here that he became very involved in the internal debate over global warming strategy and renewable energy. His criticism of climate alarmism and Enron's "political capitalism" is evidenced by memos posted on the website, www.politicalcapitalism.org.
Today, Bradley is CEO and founder of the Institute for Energy Research; an adjunct scholar of the Cato Institute and the Competitive Enterprise Institute in Washington, D.C.; and a visiting fellow of the Institute of Economic Affairs in London. Bradley is also a senior research fellow of the Center for Energy Economics at the University of Texas at Austin, among other honorary affiliations.
Bradley's most recent book is Capitalism at Work: Business, Government, and Energy (M&M Scrivener Press), which applies the capitalist worldview to corporate and energy controversies. His website www.politicalcapitalism.org covers this work and two forthcoming books in his trilogy on political capitalism in the energy industry.
Bradley's other books are: The Mirage of Oil Protection (1989); Julian Simon and the Triumph of Energy Sustainability (2000); Climate Alarmism Reconsidered (2003); and (with Richard Fulmer) Energy: The Master Resource (2004).
Alex Epstein
Alex Epstein is the director of the Center for Industrial Progress, an organization he founded in 2011 to advocate the restoration of industrial progress as a cultural ideal. His personal area of specialization lies in the intersection of energy and industrial policy, with an emphasis on the underlying philosophical ideas that shape the economic debate. His writings on energy history and public policy have been published in the Wall Street Journal, Forbes, Investor's Business Daily, and dozens of other prominent publications.
Epstein's monthly podcast, Power Hour, features discussions with leading energy thinkers, including author Robert Bryce (Power Hungry), climate scientist Dr. Richard Lindzen (MIT), and energy economist Michael Lynch (EnergySEER, New York Times). Epstein's writings on philosophy, business, and energy have been featured in 10 books, including, most recently, Why Businessmen Need Philosophy.
Epstein is an alumnus of Duke University, where he studied philosophy and computer science. Prior to founding the Center for Industrial Progress, he was a Fellow at the Ayn Rand Institute specializing in energy issues.
Travis Fisher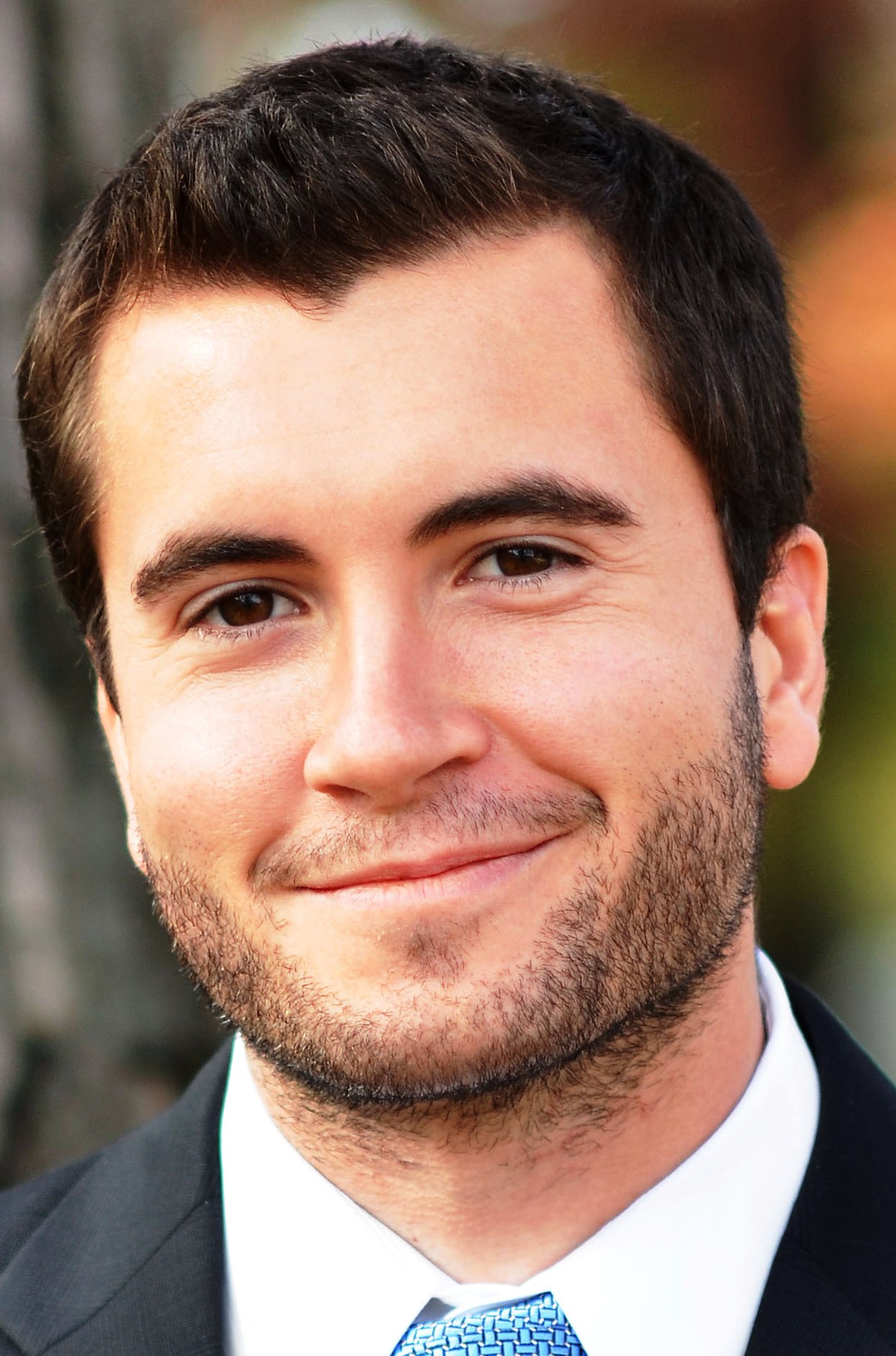 Until May 2013, Travis Fisher was an economist at the Federal Energy Regulatory Commission in Washington, D.C. After graduating from North Carolina State University with a B.S. and an M.S. in economics in 2006, he joined FERC with a focus on the wholesale electricity industry.
Fisher became interested in free-market philosophy while at North Carolina State. Inspired by the work of Frederic Bastiat, he served as an intern at the John Locke Foundation, a classical liberal think tank in North Carolina. While in college, he also led a student group to explore cross-disciplinary issues in politics, economics, and law.
Donald Hertzmark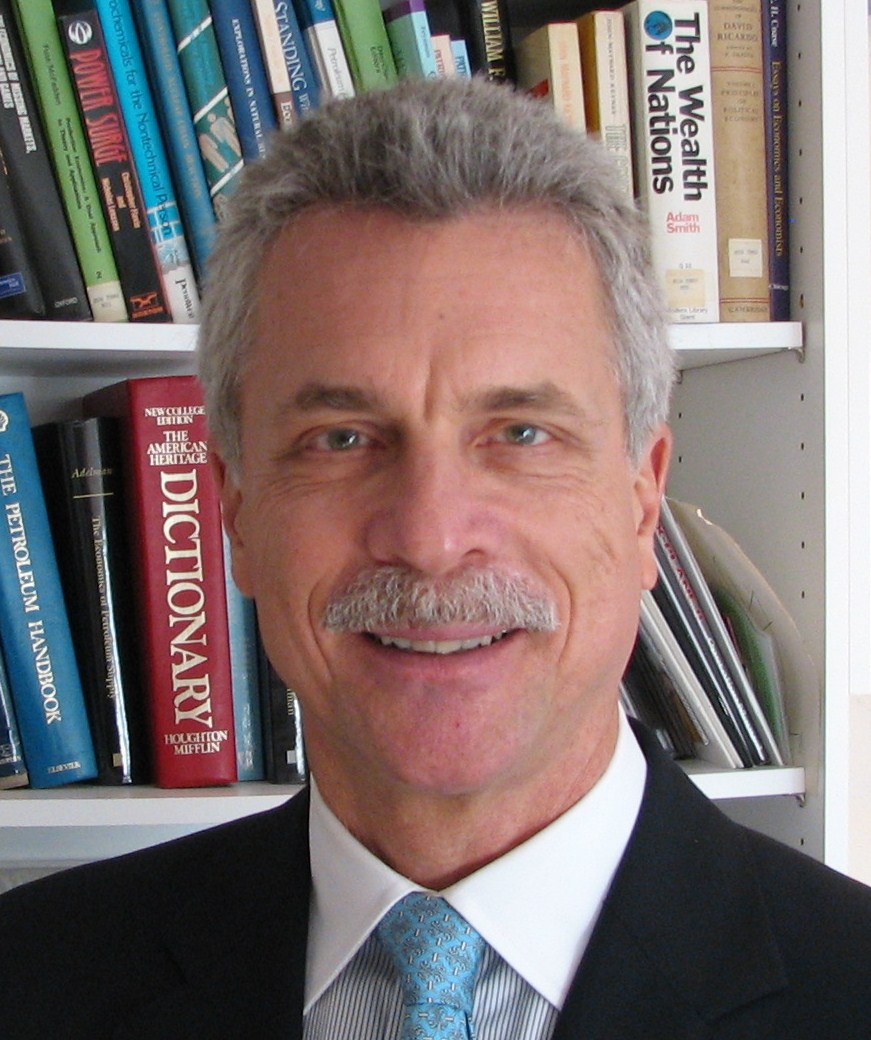 Donald Hertzmark is an international energy specialist with more than 25 years of experience in oil and gas economics and analysis. Dr. Hertzmark has worked for a variety of clients in energy and finance in over 90 countries, and has taught economics and energy at universities in Washington, D.C., Colorado, and Thailand.
He lives in Washington, D.C. with his wife, an attorney, and three cats (to replace the grown children). He is an avid golfer and still competes between trips abroad.
Paul C. "Chip" Knappenberger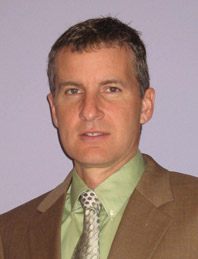 Mr. Knappenberger is the Assistant Director of the Cato Institute's Center for the Study of Science. He holds an M.S. degree in Environmental Sciences (1990) from the University of Virginia as well as a B.A. degree in Environmental Sciences (1986) from the same institution.
His over 20 years of experience as a climate researcher have included 10 years with the Virginia State Climatology Office and 13 years with New Hope Environmental Services, Inc. During his career, he has studied such diverse topics as patterns of global warming, causes of global warming, hurricanes, behavior of U.S. temperature and precipitation change, weather/mortality relationships in the United States, Greenland ice melt, diurnal temperature change, weather and agriculture, circulation changes in the eastern United States, snowfall/temperature relationships in Canada, wintertime coastal storm tracks in the eastern United States, and winter weather forecasting techniques.
From this research, he has authored or co-authored over 20 papers appearing in the peer-reviewed scientific literature, and numerous others appearing in scientific conference proceedings, professional journals, and the popular press.
Marlo Lewis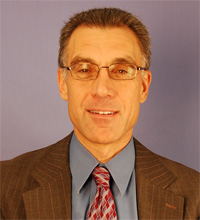 Marlo Lewis is a Senior Fellow in Environmental Policy at the Competitive Enterprise Institute (CEI), where he writes on global warming, energy policy, and other public policy issues. He has been a public policy analyst for more than 20 years, with stints at two State Department Bureaus (International Organizations, Inter-American Affairs), two congressional subcommittees (International Economics and Trade, House Foreign Affairs; Regulatory Affairs, House Government Reform), and three non-profit groups (Citizens Against Government Waste, Reason Foundation, and CEI).
Lewis's book-length critique of Al Gore's An Inconvenient Truth bagged him 1 minute and 15 seconds of fame on the Oprah Winfrey Show, where he provided skeptical commentary on Gore's 20-feet-of-sea-level-rise doomsday scenario.
Lewis holds a Ph.D. in Government from the Harvard Graduate School of Arts and Sciences, where he studied the history of political thought, and spent many a happy hour delving into Plato's divine comedy, The Republic, arguably the most powerful critique of utopian planning ever written.
A passionate music lover, Marlo plays bluegrass and folk music on guitar and mandolin, regularly performing with The Pluckers and Off the Record at local D.C. watering holes.
Lisa Linowes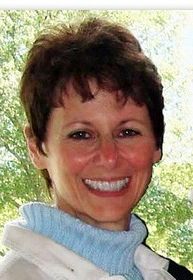 Lisa Linowes is cofounder and executive director of the Industrial Wind Action Group (www.windaction.org), a national advocacy group focusing on the impacts and public policy associated with industrial-scale wind energy development. She has testified before the U.S. Congress; discussed/debated wind issues at events held by National Association of Regulatory Utility Commissioners (NARUC), New England Wind Energy Education Project (NEWEEP) Conference, and the Midwest and Northeast chapters of the Energy Bar Association annual meetings; appeared on CNN, NPR, and CBS; and been quoted in the New York Times, Washington Post, Los Angeles Times, and dozens of newspapers in the U.S. and abroad.
Ms. Linowes, who holds a B.S. in computer science and an MBA, has served as technical advisor for Laura Israel's Windfall, the award-winning documentary on the impact of large-scale wind development on rural communities. Linowes also co-hosts Wind Wise Radio, a weekly internet-based radio show that features current events and interviews on the topic of wind energy development.
In addition to the above work, Lisa is a conservation and land-use advocate with more than 20 years of executive business experience. She has held high-profile elected and volunteer positions in community planning, land negotiation, and education outreach.
Michael C. Lynch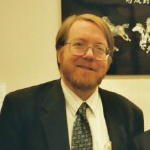 Michael C. Lynch is President of Strategic Energy and Economic Research. He has combined S.B.-S.M. degrees in Political Science from M.I.T., and has performed a variety of studies related to international energy matters, including forecasting of the world oil market, energy and security and corporate strategy in the energy industries, as well as analysis of oil and gas supply.
Lynch is best known for his work in two areas: analyzing the forecasting of oil and gas markets, and studying the economics of petroleum supply. As part of that, he has demonstrated the source of the errors in the 1970s oil forecasts and the shortcomings in oil supply models. Most recently, he has been noted for his analysis of peak oil 'modeling' which demonstrated that it is based on flawed methods and is essentially unscientific.
Lynch is a former Chief Energy Economist at DRI-WEFA, Inc. a leading economic consulting firm, and a past-President of the United States Association for Energy Economics. He was a Senior Fellow for the USAEE. His publications have appeared in seven languages, as well as English, and he serves on several editorial boards, including for the journal Energy Policy and Geopolitics of Energy.
Robert P. Murphy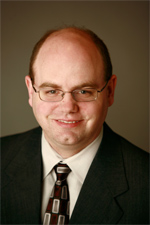 Robert P. Murphy is an economist with IER specializing in climate change. His research focuses on the proper discount rate to be used in cost-benefit analyses and the implications of structural uncertainty for policy solutions.
Murphy received his Ph.D. in economics from New York University in 2003, where he wrote his dissertation on capital and interest theory. After teaching at Hillsdale College for three years, he moved to the financial sector to work as an analyst for Arthur Laffer (of Laffer Curve fame). In addition to his role at IER, Murphy is a financial consultant, providing forecasts on interest and exchange rates, growth, and inflation.
Murphy has written over 100 articles for the layman on free-market economics and is the author of The Politically Incorrect Guide to Capitalism (Regnery 2007). He has also given numerous radio interviews and public lectures on economic topics.
Besides employing these popular outlets, Murphy has written study guides for the economic treatises of Murray Rothbard and Ludwig von Mises, and designed a Home Study Course in Austrian School economics. He has also published several scholarly articles and notes in peer-reviewed journals, including The Journal of the History of Economic Thought, The American Journal of Economics and Sociology, and The Review of Austrian Economics.
Roger Donway (copy editor)
Roger Donway is a senior research fellow at the Institute for Energy Research (IER). Donway's previous endeavors include a position as assistant editor at the Middle East Forum, managing editor of Orbis: A Journal of World Affairs, and editor of Navigator: An Objectivist Review of Politics and Culture. The Pulitzer Prize–winning historian Walter McDougall, after working closely with him for four years, said of Donway, "An editor of his experience, loyalty, high standards, and erudition is almost impossible to find nowadays."
Donway has published more than one hundred articles in philosophy, politics, economics, and the arts and is co-author of Laissez-Parler: Freedom in the Electronic Media (Social Philosophy and Policy Center, Bowling Green State University). He has also written a book-length manuscript, The Steelmasters, a history of steel technology told through the biographies of the men who created it.
Most recently, Donway has been editing and performing research for Robert Bradley's forthcoming trilogy on political capitalism, the first volume of which was published in 2009 by M & M Scrivener Press.
Donway received a Bachelor's degree in philosophy from Brown University where he also pursued graduate studies.